← Back to Upcoming Events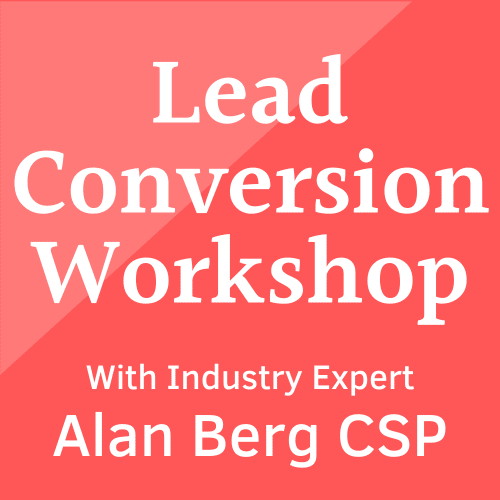 Lead Conversion Workshop
07/23/20, 2:00 pm - 5:00 pm
Categories:
---
Don't you hate when you get a lead, reply right away and then never hear back? So do we. That's why we're hosting this small-group, Lead Conversion workshop!

Lead Conversion Workshop
Getting leads is hard enough. Replying to them so they actually get back to you, and move forwards towards a sale is getting harder. Come to this special workshop with industry expert, Alan Berg, and learn:
how to reduce the ghosting (when they stop replying)
how to handle the dreaded price question
how to move the sale forward when they won't get on the phone
To keep this interactive, only up to 10 wedding and event pros will join Alan for this 2 -hour+ lead conversion workshop. Reserve your seat before all 10 are taken!
Get your seat today: Get your seat here