← Back to Upcoming Events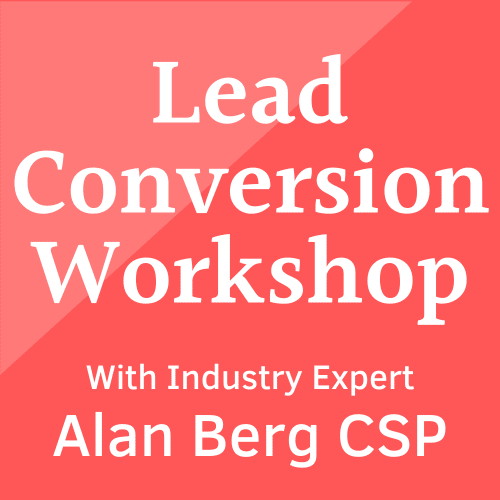 Lead Conversion Workshop
09/17/20, 2:00 pm - 5:00 pm
Categories:
---
Getting leads is hard enough. Replying to them so they actually get back to you, and move forwards towards a sale is getting harder. Come to this special workshop with industry expert, Alan Berg, and learn:
how to reduce the ghosting (when they stop replying)
how to handle the dreaded price question
how to move the sale forward when they won't get on the phone
Here's what industry pros, just like you are saying after following Alan's guidance:
"The next day I implemented your advice and BANG, I not only got a response, I got a phone call which led to a booking within the hour." – Mike Lagomarsino, Soundz Amazing DJ, Plattsburgh, NY
"Your sales training is really working! I am closing more brides more quickly because I am communicating through email instead of phone calls or in person meetings." – Rachel Mandel, Mandelette Photography, Chicago, IL
To keep this interactive, only up to 10 wedding and event pros will join Alan for this 3 -hour+ lead conversion workshop. Reserve your seat before all 10 are taken!
Register Here: http://bit.ly/sellmore917