← Back to Upcoming Events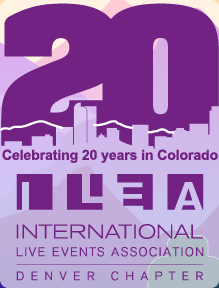 ILEA Denver Master Class
08/19/20, 9:30 am - 4:30 pm
History Colorado Center: 1200 N Broadway, Denver, CO
Categories:
---
I'm very excited to be doing a Master Class for ILEA Denver.
Two Great topics so we can dive deeper than at a conference presentation:
5 Signs It's Time to Fire Your Website! – First, Alan will present the best practices, things to add and remove from your current website, to make it convert more traffic to leads. Then, he'll pull up the websites of some of the attendees and show you how can use these ideas to improve your current site now, and how to use these when it's time for a new website. How much does a new website cost? Less than the business you're losing with your current one!
Why Don't They Call Me? 8 Tips for Converting Wedding & Event Inquiries into Sales – First, Alan will present the best practices for replying to inquiries, so they'll actually reply and engage in a conversation. Attendees will be encouraged to bring examples of your actual conversations so that Alan can review them and show you how to improve.
Get your Master Class ticket here: https://www.eventbrite.com/e/master-class-with-alan-berg-sales-conversion-and-marketing-best-practices-tickets-92797019383