← Back to Upcoming Events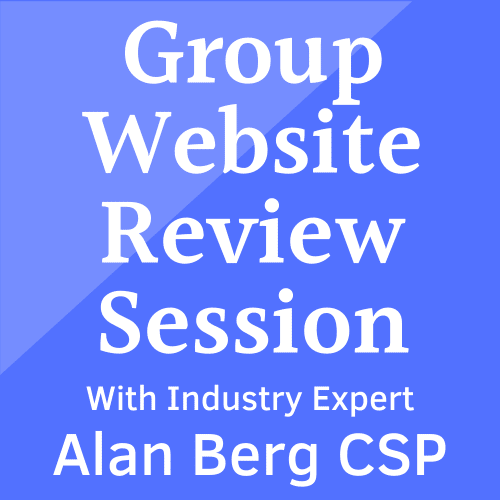 Group Website Review Session
09/29/20, 2:00 pm - 5:00 pm
Categories:
---
You know that your website is at the core of your marketing. I've called it your most important employee, even titling my first book "If your website was an employee, would you fire it?" Is your website doing the one job it has… to convert traffic to inquiries, so you can make the sale?
I hear you
While I still offer one-on-one website reviews, at this time of limited income, I've heard that some of you would like to have me review your sites, but the usual $699 price tag is a little out of reach.
A Small Group
So, for now, I'm offering a very limited-seat, group website review session. Up to 10 wedding and event pros will join me for a 2 1/2 hour+ group website review. I'll go through the same steps as I do on a one-on-one session, and pull up each of your sites.
Affordable Pricing
While I won't be able to look at every page, or tweak every word of every site, the $199usd price tag makes it much more affordable. Reserve your seat before all 10 are taken!
Register Here: http://bit.ly/916website